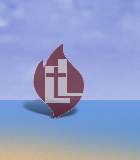 612-379-1199
friends@lovelines.org
Copyright © Love Lines 2001. All rights Reserved
A father of 3 spoke to a House Subcommittee

Money & Life down the drain

The discovery of my secret on-line porn obsession cost me:

my marriage
the role I cherished as a daddy
job opportunities
caused legal problems resulting in over $100,000 in fees
retirement income
support obligations
significant financial difficulties
loss of friendships
loss of credibility and trust in the eyes of some."

If you want to avoid a similar fate - someone is available right now to talk with you at Love Lines.
Call 612-379-1199.